40 results
Proxying, in the context of tulpamancy, is the act of a host relaying a tulpa's words, actions, thoughts and emotions to third parties, usually through text-based chat systems such as IRC, Internet forums

Though widely considered a scientifically compatible phenomena, some practitioners of tulpamancy believe that tulpas are spiritual in nature or origin, and/or that the practices of tulpamancy are paranormal in nature. Such beliefs could stem

No. Your tulpa is a sad thing that you're imagining. However, Cream MY tulpa is the best;3

people have many different reasons for making a tulpa, however there are certain things that remain unknown to us about them. sometimes they have been reported to influence things besides the creator of the tulpa

A mind-voice is a mental voice rendered by the brain, but not spoken through the mouth. The mind-voice is commonly used when reading, writing, thinking and recalling conversations. A mind-voice is not

The word consciousness, in the context of tulpamancy has varying meanings depending on if it's used as a noun or an adjective. Sometimes it is said that a tulpa and a host are both

Visualisation is the exercise of rendering mental images, or, seeing with your mind's eye. It is a skill closely related to mental constructs, as it is required for the creation of any mental construct

Template documentation (for the above template, sometimes hidden or invisible) Template loop detected: Template:Documentation/noinclude Visit Template:NLD's Posession Aide/doc to edit this text! (How does this work?)

Imposition is the act of adding to, or replacing sensory information (visual, aural, tactile, etc.), with other perceived information, in the form of a self-imposed hallucination. This is practised in order to see, smell

The process of creating a tulpa is one of the most common subjects of discussion and debate within the tulpa community. No single method has yet been accredited as universally applicable to every tulpamancer, but

The perfect Tulpa. Will banish all unwanted Tulpas

Merging is the act of merging two or more apparent consciousnesses into a single apparent consciousness. The mechanics behind merging are unknown, and whether or not it is even possible in all cases, is disputed

Parallel processing is a colloquial term used to describe the perception of a tulpa being able to focus on something different than the host, regardless of what the host is doing. For instance, a tulpa

A mind-form is an imagined form, usually visual in nature, that a consciousness can control, and use to act out its intentions.
Related Community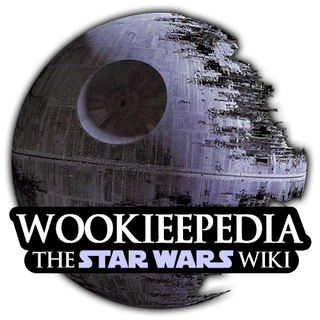 movies
100K
Pages

100K
Images

1
Video
Wookieepedia is a wiki-based online encyclopedia that contains detailed information about the Star Wars universe, including movies, books, video games, characters, locations, technology, weapons, vehicles, and everything in between. Founded in 2005, Wookieepedia has over 175,000 articles, covering everything from the…
View More Wikis